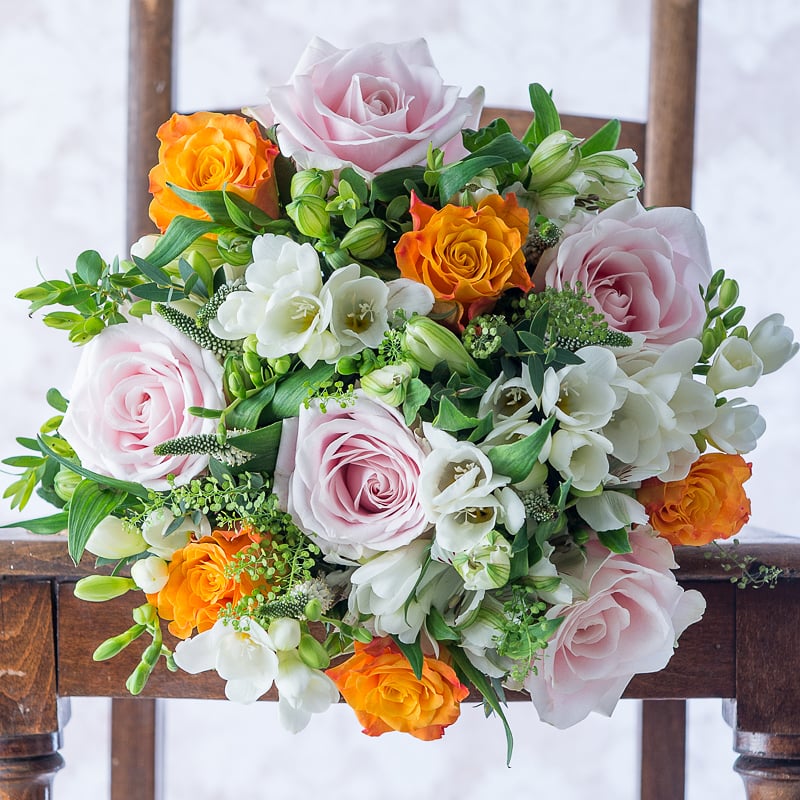 Margarita
£39.99
Send Margarita
Brighten up someone's summer with a beautiful bouquet of soft pink, sweet avalanche roses. Orange Marie Claire roses with scented freesias and white veronica.Please note the bouquet pictured is the lux size and the vase is not included.
Reviews for Margarita
We don't have any customer reviews as of yet. Why not be the first to write one?
Popular Flowers to Send Today